[unable to retrieve full-text content]
Doggelgängers!
Dogs are beautiful, expressive creatures who sometimes resemble celebrities.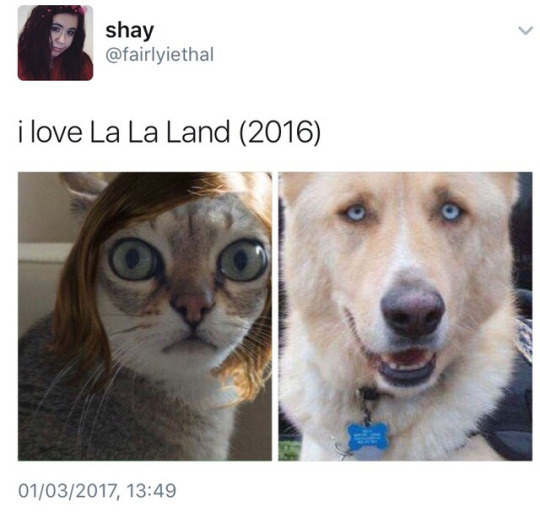 I know that's a cat on the left but let's just focus on dogs because they're superior.
Here's a dog with the same grin as Tilda Swinton.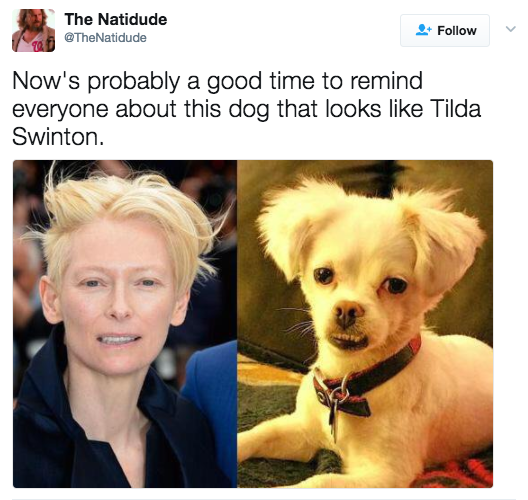 And Jenna Marbles' dog Kermit looks just like Snoop Dogg.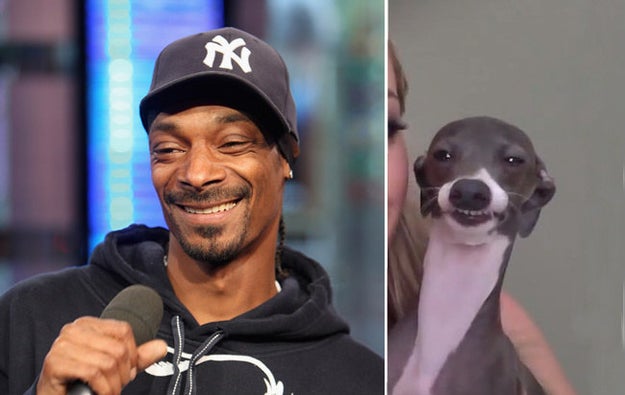 Scott Gries / Getty / Jenna Marbles / Via boredpanda.com
---